The women across the South Australian central CMV business branches were invited to join us for a very special evening at the Highway with AFLW Crows Star Erin Phillips and Marathon runner Jess Trengove.
Thanks to their partnerships with CMI Toyota and Southside Suzuki, the CMV Group was thrilled to be able to offer female team members the chance to get to know one another better and hear from these fabulous women about their lives and careers.
Unfortunately, due to a devastating ACL injury during the AFLW Grand Final, Erin Phillips was a late apology for the event. In her absence, we were thrilled to have the perfect stand-in - Erin's AFLW Crows teammate and rising star, Sarah Allan.
Our guests started their night in the Highway lounge bar, where they enjoyed for delicious canapes and drinks before we moved into the function area for the presentations.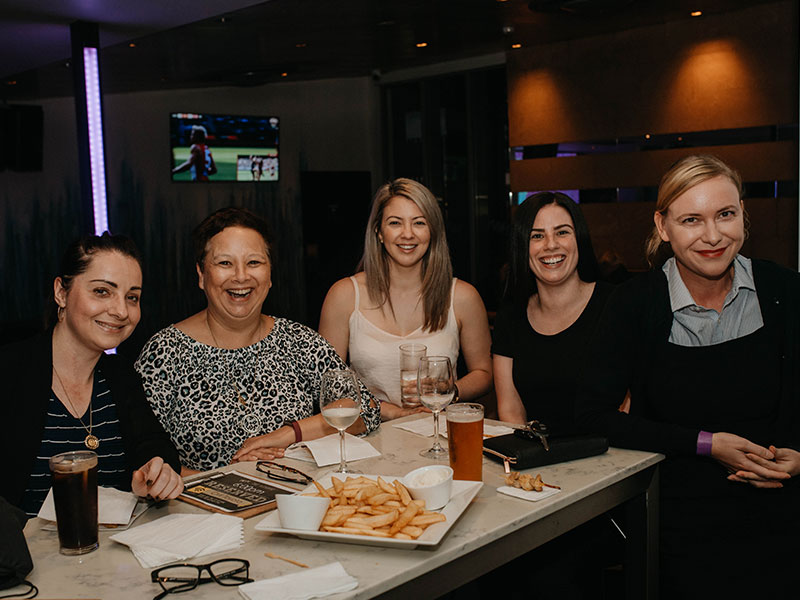 We were excited to also have Mercedes Benz Ambassador, Rebecca Morse, host the special evening and her insight into being a working mother who's day starts at 4am was certainly eye opening!
Sarah Allan was the first to join Rebecca on stage for a wonderful Q&A which gave us a rare insight into her childhood, early stages of her career and the recent and exciting rise of women playing AFL.
Jess Trengove then took to the stage to deliver a fascinating and inspiring presentation about her career, race preparation and tremendous race wins and achievements.
Rebecca then gave our guests the opportunity to ask any further questions about all three of these inspirational women which was a certain highlight for the evening.
Following the conclusion of the presentations and Q&A, it was fantastic to have Sarah and Jess join our guests for photos, more food and drinks plus another opportunity to ask one-on-one questions.
Thank you to everyone who joined us on the evening and we look forward to providing the opportunity for similar events in the future.